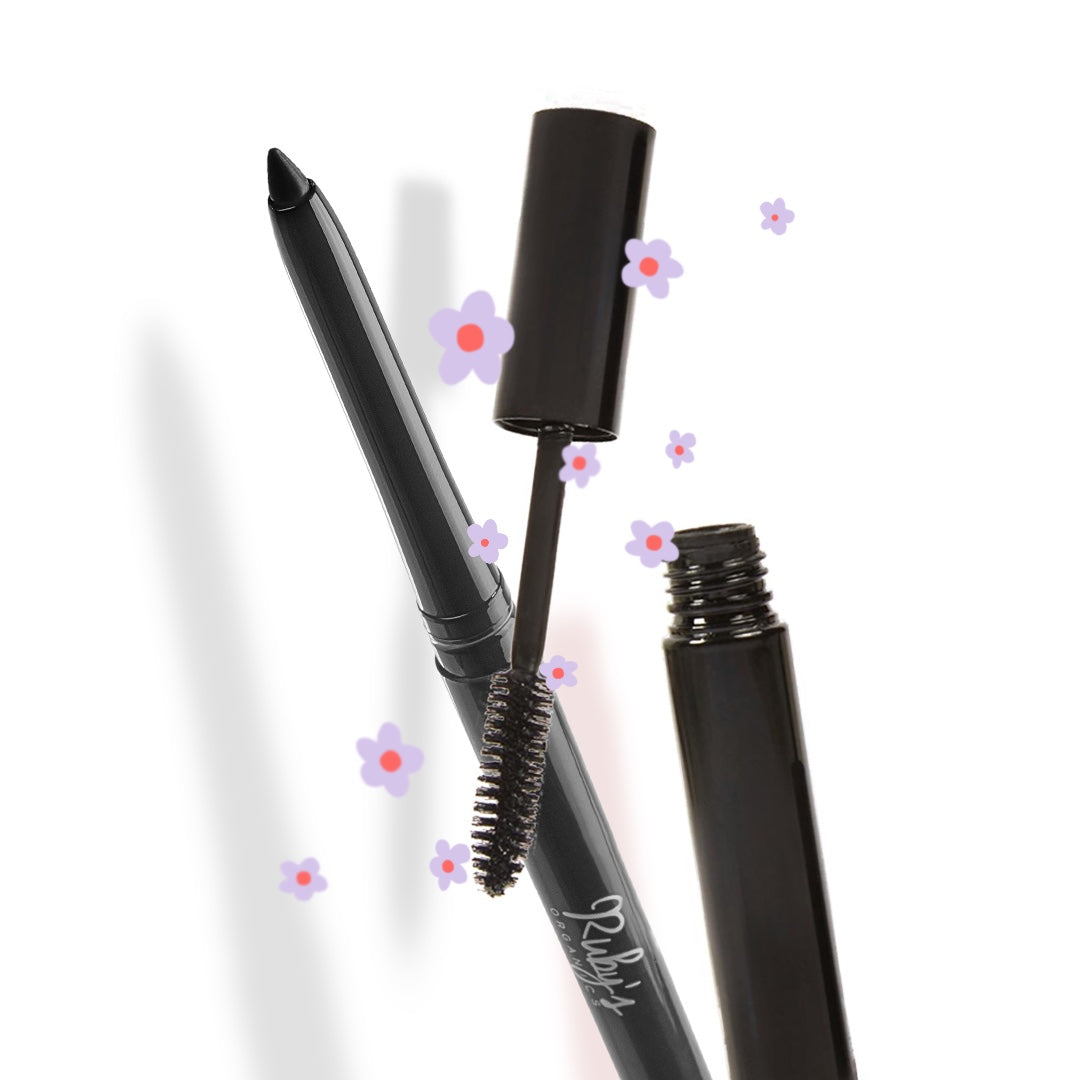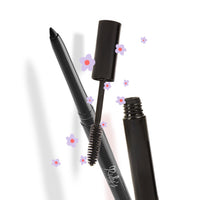 Combos
Mascara & Kohl
Black Mascara + Any 1 Smoked Kohl
Our bestselling combo for daily use! Made specially for those with sensitive eyes, this winning combo - of our Kohl Liner and Black Hybrid Mascara - is best for daily use, and is infused with safe ingredients such as natural oils and butters and black pigments derived from natural vegetable carbon.
daily use friendly
I love my hybrid mascara and use it every day! I get so many compliments on the length and volume of my lashes, and the fact that they don't clump together.
Good Indian brand
I love this mascara, it lasts all day and doesn't clump.
Very impressive
I am so impressed with this mascara! It's not only the best mascara I've ever used, but it's also the most affordable. I was looking for an affordable product that would do a good job of lengthening my lashes but didn't cost me an arm and a leg. This is perfect!
Great for eyebrows aswell
I was so happy to see some definition in my eyebrows after i used this. As for the lashes it gives a natural lustrous look.
Glad I tried Rubys
I'm so glad I found this mascara! This stuff is so great. It's my favorite mascara by far and I've tried a lot of different kinds. It makes my lashes look long and dark without being clumpy or sticky. I love it!
TLC for your lashes
This mascara is sooo clean! This mascara has natural conditioning ingredients like organic castor oil, shea, and kokum butter that nourish your lashes. TBH I hate mascaras that stiffen my eyelashes and this one leaves me with fuller, darker lashes with no stiffening.
the combo is too good
The brown kajal is my favourite - always have it on me. I can never leave my home without the mascara as well
Amazing Mascara Ever!
This is the best Mascara I have ever used! Feels so good on my lashes and volumizes them! I don't have to worry a little as it doesn't tighten my lashes instead nourishes them and can be easily removed! <3
its a blessing
I love this mascara. It gives me fuller, darker lashes that aren't clumpy or flaky, and it doesn't smudge at all. I also like that it's very long-lasting—I don't have to worry about it running down my face or falling off until I take it off.
Beauty for Everybody
At Ruby's Organics, we want to encourage a culture that supports and values individuality and self-expression over anything else. We cannot make false promises and claims because truly, the journey to discovering beauty is inward and transcends far beyond the surface. Everybody deserves to feel beautiful and makeup is simply a tool.
Our goal is to bring you clean, uncomplicated, and purposeful products built on innovative
plant-based formulas that do more than just sit on the surface but add nourishment with active skin-care ingredients.